President's Welcome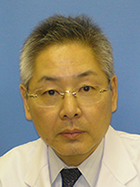 Dear APASTB member, dear colleague,
Welcome to the newly designed website of the Asia Pacific Association of Surgical Tissue Banking (APASTB).
APASTB started in Bangkok in October 1988. Office bearers appointed for this association included Dr. Yongyudh Vajaradul, Thailand (President), Dr. Aziz Nather, Singapore (First Vice President), Dr. Jiun Jer Wu, Taiwan (Second Vice President), Dr. Moritoshi Itoman, Japan (Third Vice President) and Dr. Sommart Keorochana, Thailand (Treasurer). Council Members included Dr. Sun Shiquan (China) and Dr. Roger Oakershott (Australia). Since then APASTB has successfully organized 16 scientific meetings and inaugurated 15 presidents. Ms. Sharon Bryce (APASTB past president) has concluded her mandate from the last two years and transferred the presidency for the next period 2017 - 2018 to me. We really appreciate her enduring work and commitment for APASTB.
I am glad to inform you that the 17th International Conference of APASTB will be held in Bangi, Malaysia from 28 to 30 August 2018. The chairperson is Professor Suzina Sheikh Ab Hamid. The theme of the APASTB2018 conference is "Spearheading the Applications of Cells, Tissues and Biomaterials for Regenerative Medicine". Multidisciplinary approaches of these fields promise to restore, maintain or improve human health. Basic scientists and medical doctors in various fields collaborate and challenge to develop new technologies and treatment methods. This conference will provide a platform for all of these issues to be discussed as well as for fruitful networking and long-term collaboration. I am looking forward to seeing you in Bangi.
I would like to express our deep appreciation to Dr. Jinyoung Jeong (APASTB present Secretary-General) for organizing this newly designed website.
In the meanwhile, I encourage you to contribute to our Association. Let's go hand-in-hand together and develop our Association in future.
Ken Urabe